I ended up nuking a lot of the detail I had modeled in the previous week. I deleted all of the volumes the clothing had, basically converting almost every article of clothing to a poly plane because it was simply a nightmare to UV unwrap everything, especially the torn Gi sleeves. I could have left the UV's a mess, gone with little to no detail, relying largely on shaders, lighting and AO to fill in the blanks or used automatic UV's in zbrush but the point of this exercise is to learn other programs and techniques, like normal mapping, that I currently don't know. I also deleted the base mesh and reworked an older iteration because there was too much unneeded complexity, RoadKill was eating up over 50% of my computers physical memory, selecting a single edge had a delay of a few seconds, it was just unworkable.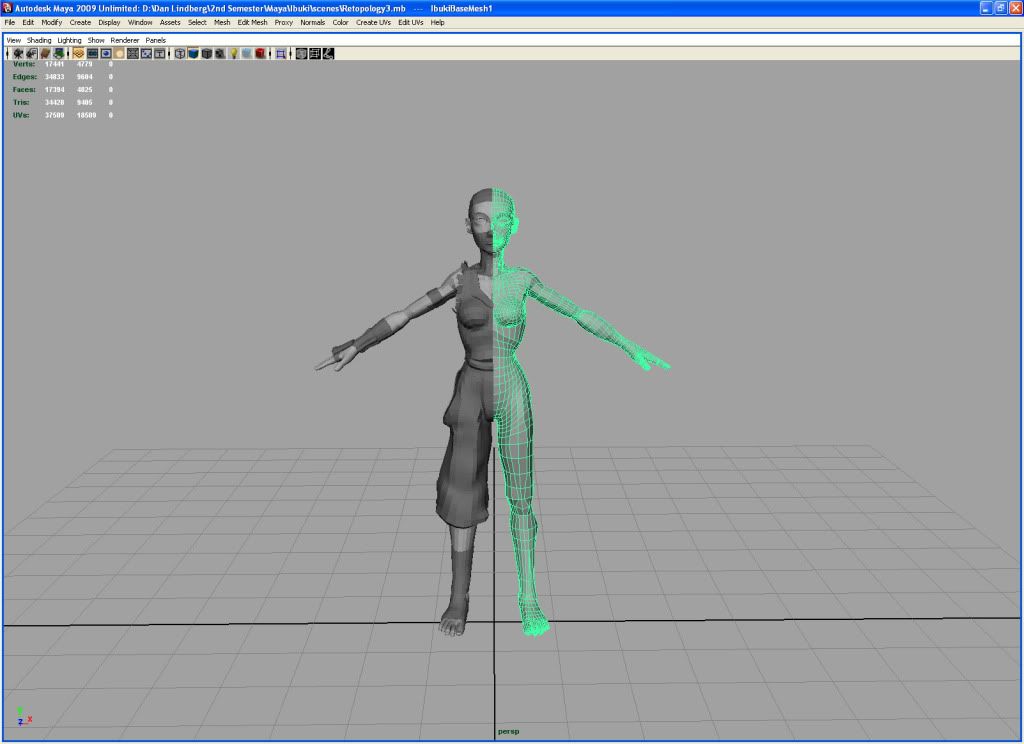 The good news is it only took me two days to fix everything and make it as painless and simple as possible to UV everything.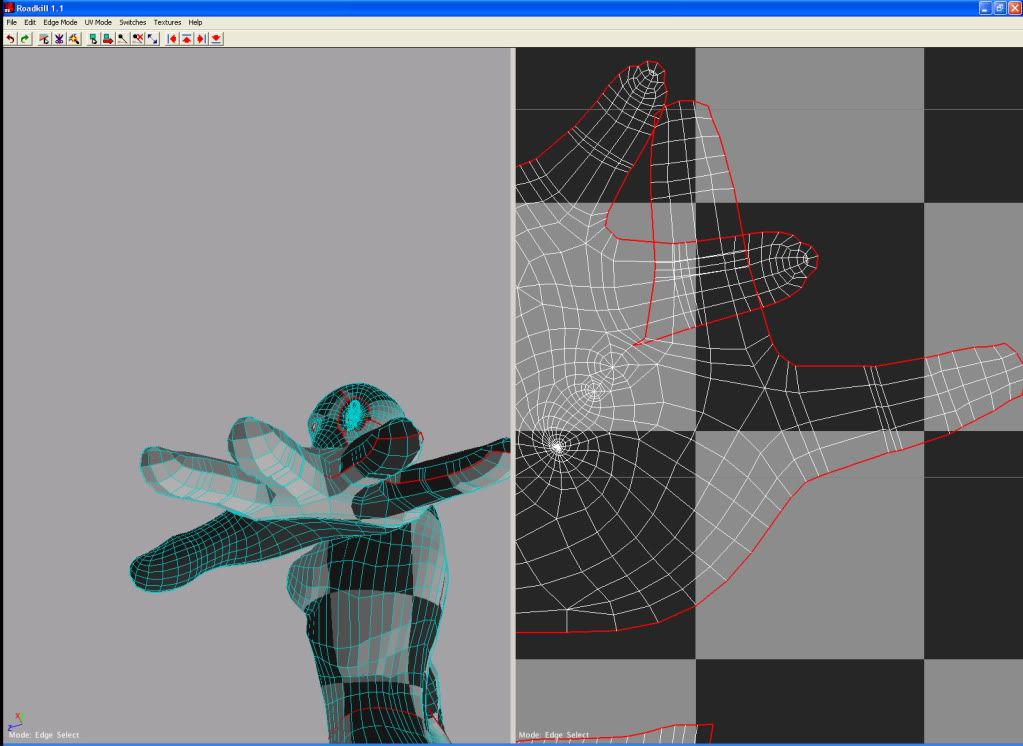 I don't know how I would UV anything if it wasn't for RoadKill.
Now I can finally apply what I've been learning about rigging and skinning in Maya. By Wednesday I should have Ibuki fully rigged and skinned leaving just the texturing and normal mapping. The project's going a little slower than I would like but 3d always seems to take more time than you initially imagine.