Thursday, September 27, 2007
Tuesday, September 25, 2007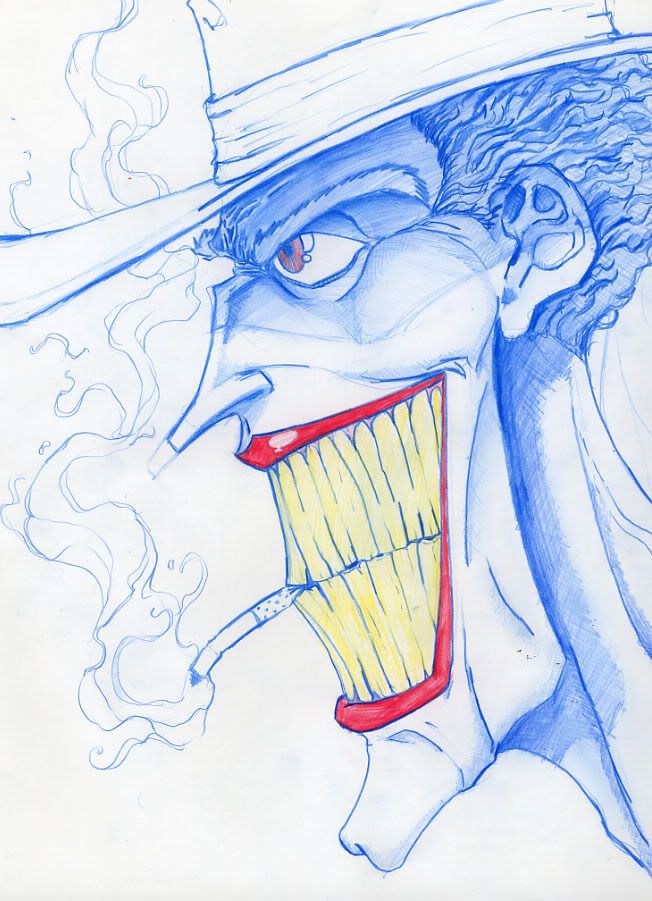 Posted by

Dan Lindberg
at 9:31 AM
No comments:

Such a topical title I know. Anyhow finally got the first animation assignment out of the way, it felt like such a struggle to complete it. Quitting smoking (HA HA! HA! Brillaint timing!), not animating at all or drawing much over the summer made it kind of difficult to get my legs back. Even the work ethic was kind of lacking, mainly due to a lack of ability to focus (up until this Friday), but it is done! Done the night before it's due but done none the less.


Posted by

Dan Lindberg
at 12:11 AM
No comments:

Sunday, September 16, 2007
And so it begins, I'm updating the blog again...
Tried putting my shiny new tablet to use with some mixed results, it's no Rembrandt but it'll do for now. My plan is to colour every weekly sketch assignment in photoshop using my tablet as I need to get better at shop art in general. If only to crush Kadi and Emily! I'm joking...only not...
Posted by

Dan Lindberg
at 12:09 PM
2 comments: